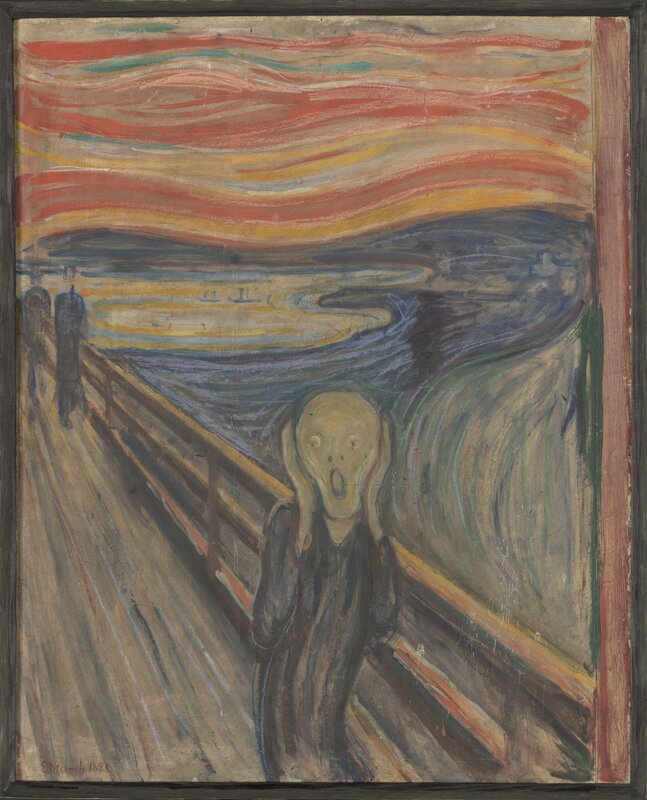 Did you know that it was on this day in 1554 a year after claiming the throne of England for nine days, Lady Jane Grey is beheaded for treason? Or that it was on this day in 1816 the Teatro di San Carlo, the oldest working opera house in Europe, is destroyed by fire?
And on this day in 1851 Edward Hargraves announces that he has found gold in Bathurst, New South Wales, Australia, starting the Australian gold rush, in 1912 the Xuantong Emperor, the last Emperor of China, abdicates, in 1935 USS Macon, one of the two largest helium-filled airships ever created, crashes into the Pacific Ocean off the coast of California and sinks, in 1974 (only 38 years ago) Aleksandr Solzhenitsyn, winner of the Nobel Prize in literature in 1970, is exiled from the Soviet Union, in 1994 four men break into the National Gallery of Norway and steal Edward Munch's iconic painting The Scream , in 1999 President Bill Clinton is acquitted by the United States Senate in his impeachment trial and in 2004 it was on this day the city of San Francisco, California begins issuing marriage licenses to same-sex couples in response to a directive from Mayor Gavin Newsom.
Some birthdays to remember on this day are  Thomas Campion, English composer and poet (1567-1620), Charles Darwin, English naturalist (d. 1882) and Abraham Lincoln, 16th President of the United States (1861-his death) (d. 1865) (both born in 1809), Maud Adams, Swedish actress (1954), Arsenio Hall, American actor and talk show host (1956), Meja, Swedish singer (1969) and Christina Ricci, American actress (1980).
Need a reason to raise a glass of bubbly on this day? Perhaps a toast in celebration of Darwin Day (International), Red Hand Day (United Nations) or National Freedom to Marry Day, unofficial (United States) could serve as the excuse you have been looking for?
For more information about historic events on this day, please go here.